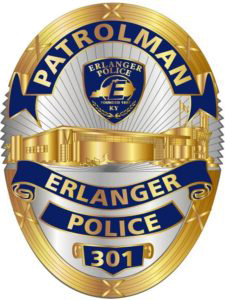 We believe that the community policing philosophy of the Erlanger Police Department has led to greater trust by the community, thus contributing to the increased number of calls for service. The Patrol Division is referred to as the backbone of our organization. It is our belief in patrol that by relying on the eyes and ears of each person in this community, that backbone is strengthened. It is our goal to make the City of Erlanger the safest cities in the Commonwealth and the United States. The Erlanger Police Department is concerned with the quantity of enforcement only to the extent that it affects the traffic problems in our community. Quantity alone without the ingredient of quality produces no positive results.
The officers of the Erlanger Police Department are among the best trained in the state. They attend the required basic training academy of twenty two weeks before reporting for duty with the department where they must complete a 20 week in house Field Training Program. Each officer then receives annual training through the academy and through many other training classes offered around the country. One example of this extended training is that received by our collision reconstruction team. Each member of the team has received at least six weeks of training in collision reconstruction. The Erlanger Police Department prides itself on the training and professionalism of its officers.
The Patrol Division is under the direction of Assistant Chief Michael Leming. There are two patrol shifts which run at the direction of a Patrol Lieutenant who is responsible for the administration of his shift. He is assisted by two shift sergeants. This team of supervisors is responsible for responding to major police, fire and accident calls. They also brief Patrol Officers on special tasks and assignments, assist officers with investigations and other unusual situations, receive and investigate officer involved complaints and requests for police assistance, deploy and allocate manpower and equipment to the scene of emergencies, see that all records and/or reports of police activities on the shift are properly routed and executed, promote effective public relations and crime prevention through films and speaking engagements and cooperate with other law enforcement agencies upon request.