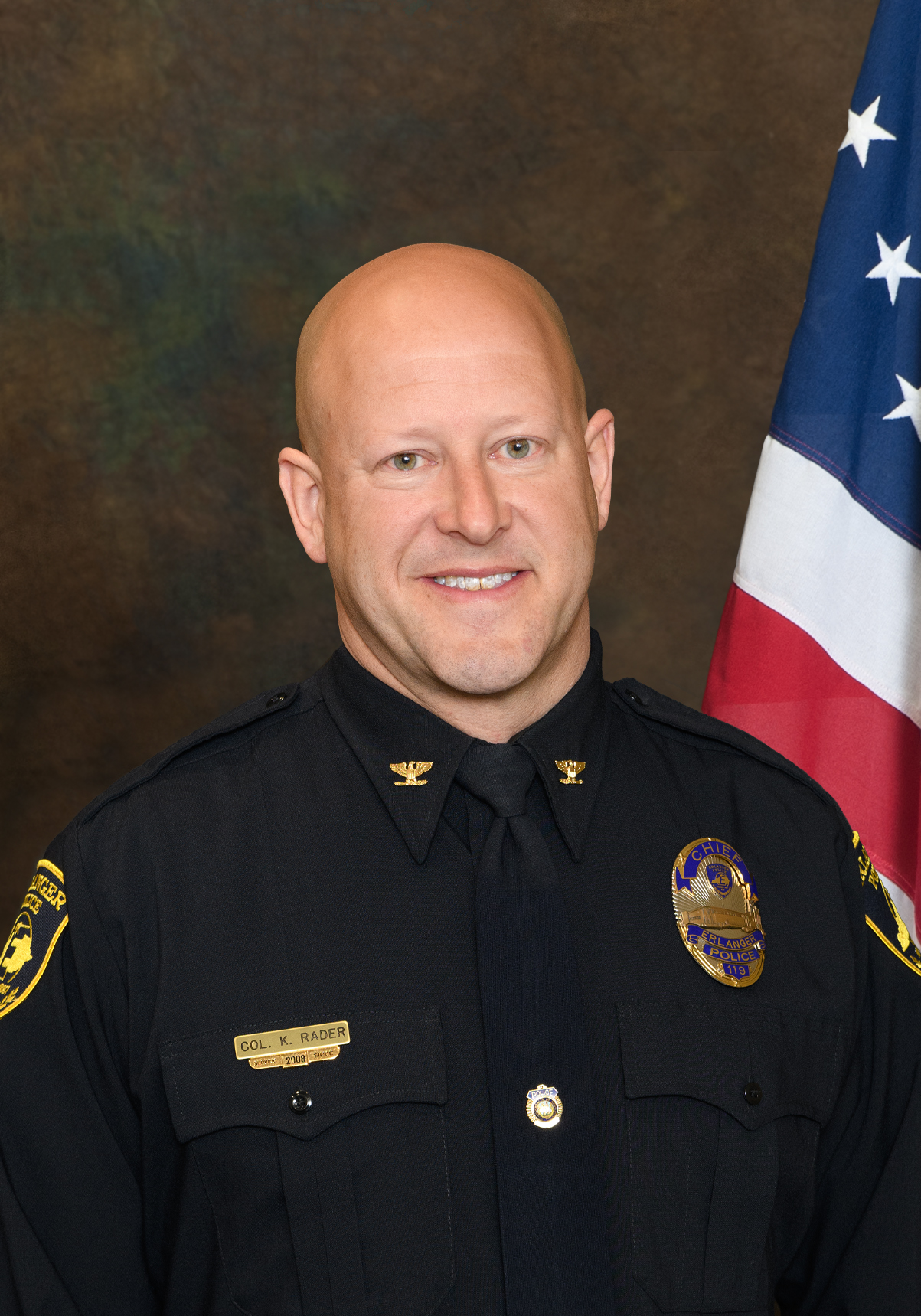 Kyle Rader began his career in Law Enforcement in 2006 when he was hired as a Deputy Jailer at the Campbell County Detention Center. He worked in the jail until May of 2008 when he was hired by the Erlanger Police Department.
Having grown up on the east side of Erlanger from the age of 7, being hired by the Erlanger Police Department was his ultimate goal. Kyle served as Patrolman from 2008-2013, Sergeant 2013-2016, Lieutenant 2016-2018, Assistant Chief 2018-2019, and reached his dream position serving as the Chief of Police in January 2020. Kyle has attended multiple Police leadership courses to include the Academy of Police Supervision, Criminal Justice Executive Development Session 21, and The FBI National Academy Session 278.
During his time away from work he enjoys spending time with his family in the great outdoors camping and boating.